Markus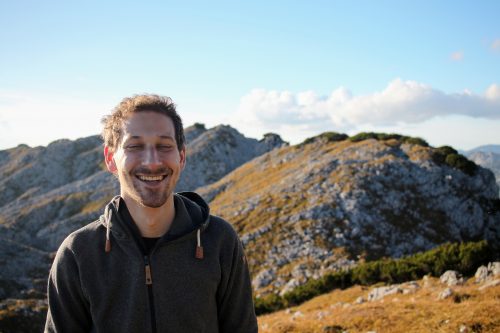 My name is Markus, I was born in the very late 1980s in Austria, in the part of Burgenland that's more like Styria really. After studying for a couple of years in Kapfenberg and Graz I am now living in Graz where I work in software engineering and volunteer as an emergency medical technician at the Red Cross ambulance service.
When it comes to photography I prefer shooting spontaneously and with available light. I avoid editing my photos heavily. My cameras are a Canon DSLR camera and a Lomo Fisheye camera, which is my absolute favourite. Recently I have also been using a Polaroid camera which I totally love!
Mariakel
I wonder, what I can tell you about myself… Well, there's my name, but how I got it, is a way too long story. 😉 I was born in the not so late 70s in the part of Burgenland (Austria), that is even more like Styria, than the place, Markus was born… After a few years of living abroad in Calgary, Canada, and a short break staying in Eisenstadt, Burgenland, I finally settled in Vienna, where I'm working as a pharmacist in a hospital.
I'm enjoying fotography for many years now, with ups and downs as with any activity that accompanies one for a lifetime. Nowadays I take more pictures with my smartphone than with my Canon EOS 500D, mostly out of practical reasons. Anyway – it's still fotography!
Stay tuned for some pictures…
Copyright
All photos on this website are by the author of the respective article, unless otherwise stated, and may not be used without permission. If you would like a print or use any of our photographs in print or on the web please get in touch via markus @ vivalafoto.net.